Meet Our Doctors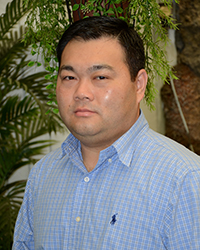 Alfred Phen D.D.S.
D.D.S
Dr. Phen is very warm, caring and affectionate. He is a Third Generation Dentist in his family. His love and passion for Dentistry and the desire to follow in his father's footsteps, is what made him want to become a Dentist. Dr. Phen graduated from a Dental University in 1995 with a B.D.S Degree and then attended UCLA for advanced training in General Dentistry. After having worked as a Dentist for 15 yrs in Chico and Redding, he finally joined Dr. Young's practice in Red Bluff in 2010, and went on to take over the practice after Dr. Young retired in 2011.
Dr. Phen's strong attention to Quality Dental Care is evident in every aspect of his dentistry. He encourages and explains to his patients so they may be involved in their Dental treatment. He demonstrates this through the use of Models, Digital X-rays and Intra Oral Photos.
Dr. Phen believes in providing the highest Quality Dentistry available and his office is equipped with the latest advanced technology available, including CT 3D Scan Panorex, use of Velscope for Oral Cancer Diagnosis and so much more.
His continued passion for learning is evident that he averages over 50 units of Continuing Education per year. He is a part of the Advanced Redding Dental Forum, an elite and selective group of dentists who believe in providing the very best Dental treatment. In his spare time, Dr. Phen loves to read, go target shooting, play tennis and spend time with his family. He is married to Dr. Irene Kan, who practices alongside with him.
Dr. Phen is a long time member of the:
American Dental Association
California Dental Association
Red Bluff Kiawanis Club
Seattle Study Club
The highest compliment you can pay our office is the referral of your friends and family to become a part of our family. So please don't hesitate to refer, so they can experience exceptional dental care surrounded by an amazing and loving staff. So we hope to see you soon. Come and visit us!
Sincerely,
Dr. Alfred Phen
Dr. Alfred Phen DDS & Dr. Irene Kan DMD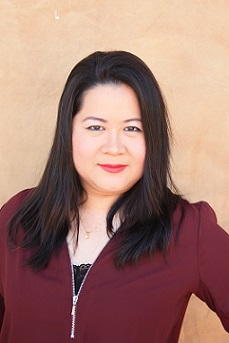 Dr. Irene Kan, D.M.D
D.M.D
Dr. Kan is extremely dedicated to her profession and believes in providing the very best dental care available out there.
Dr. Kan has excellent verbal skills and comminicates well with her patients and encourages them to be involved in there dental treatment through the use of models, digital xrays, intra oral camera photos and in simple terms. She graduated in 2003 with a B.D.S. Degree in Dental Surgery and was awarded a Gold Medal. She then went on to attend Nova Southeastern University in Florida, graduating in 2007 with D.M.D Degree. While attending Nova Southeastern, she was awarded the Dean's Award for the Highest Scholastic Achievement and also graduated as Valedictorian. She has won numerous awards in her academic years incliding the Alpha Omega International Dental Fraternity award.
Dr. Kan has a passion for learning and constantly keeps herself updated in her profession. She enjoys working with children and has a gentle touch.It is this passion and drive that makes her very enthusiastic in attending advanced courses specifically designed to create beautiful smiles in Cosmetic dentistry and getting equipped with the latest technology in the Cerec (CAD/CAM) system which enables us to create Smiles in a Day!
Dr. Kan and Dr. Phen both have been granted a Fellowship in Implantology from the International Dental Implant Association in 2015. They both currently restore missing teeth with Implants and Implant crowns within the office. We offer Dental 3D Scans and also Dentures with Implant stablilzation.
Dr. Kan is married to Dr. Phen who practices in the same office.They have been blessed with a son, Aiden, whom she calls her "Miracle baby"! In her spare time, Dr. Kan enjoys cooking, gardening, painting and fishing and spending time with her family.
Thank you all who visited our Web page. We sincerely hope to see you become part of the family. Cheers and Love to all. Come visit us soon.
Dr. Alfred Phen DDS & Dr. Irene Kan DMD